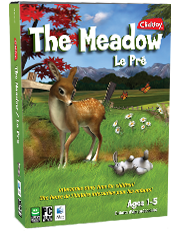 Only $9.95!
or Download the FREE Trial

Contacting Clicktoy
---

Clicktoy Interactive Inc., based in Vancouver, Canada, is run by parents who specially develop, produce and publish toddler-appropriate software using the latest in graphics and real-time animation technology - safely turning the personal computer into a toy.
---
To contact us regarding "Clicktoy" products from Clicktoy Interactive, please use one of the following methods.
CUSTOMER SERVICE & TECHNICAL SUPPORT

WEBSITE SUPPORT

PRESS AND MEDIA INFORMATION

BUSINESS OPPORTUNITIES AND RELATIONSHIPS

EMPLOYMENT

---
Corporate Contact Details
Mailing Address:
Clicktoy Interactive Inc.
Suite 319 - 552A Clarke Road
Coquitlam, British Columba, Canada
V3J 0A3
e: This e-mail address is being protected from spam bots, you need JavaScript enabled to view it
tel: 604-484-0349
fax: 604-628-2383
---